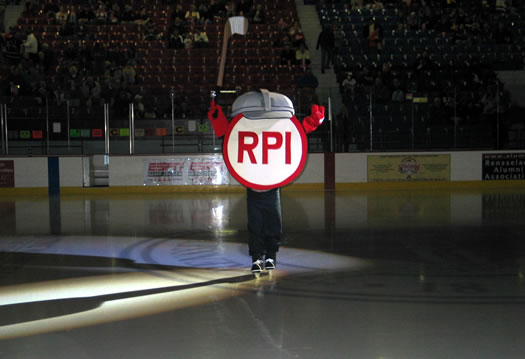 I've been thinking about what to write here all day... and I still don't know what to say. I'm just speechless. This is definitely the most heartbreaking and disappointing loss in my four years, and is probably the most disappointing in Union history. The loss still hurts. What an awful way to lose.
The Dutchmen really need to figure out ASAP how to stop letting teams come back on them. Oh, and you have to stay out of the box! 29 penalty minutes (15 on Ingoldsby hitting from behind penalty)? Come on guys!
There's also more bad news. It has been reported that leading-scorer Adam Presizniuk has hurt his thumb. I'm not sure how severe the injury is, but hopefully he doesn't miss any game time.
It was such an amazing weekend, and both sides should be proud. I know I'm emotionally drained and I'm sure so is everyone else. This is truly turning into a great rivalry.
So, who wins the Capital Skates Trophy this season? Can somebody please enlighten me?
For more on this classic game check out:
College Hockey News
Union Athletics.com
Ken Schott's Blog
Times Union.com
Troy Record
Here is a video of Marty O'Grady's game-tying goal, Nick Bailen's game-winner, and the post-game press conference with RPI Head Coach Seth Appert, and Nick Bailen who scored the game-winner.