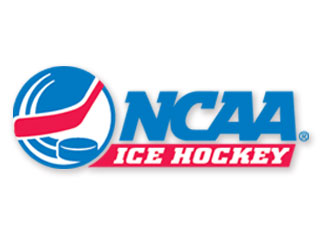 Saturday night ended the league playoffs, which solidified the NCAA Tournament field. Here are the results from the league championship and third place games:
ECAC
Championship: Yale 6 - Cornell 0
Third Place: Dartmouth 5 - Colgate 3
*Yale gets auto bid
CCHA
Championship: Miami 5 - Western Michigan 2
Third Place: Michigan 4 - Notre Dame 2
*Miami gets auto bid
Hockey East
Boston College 5 - Merrimack 3
*Boston College gets auto bid
WCHA
North Dakota 3 - Denver 2 (2OT)
*North Dakota gets auto bid
Atlantic Hockey
Air Force 1 - RIT 0
*Air Force gets auto bid
For game recaps of these game go to
USCHO
.
So, here is the final NCAA Tournament field by seed:
1. Yale
2. North Dakota
3. Boston College
4. Miami
5. Michigan
6. Merrimack
7. Denver
8. Union
9. Minnesota - Duluth
10. Western Michigan
11. Notre Dame
12. Nebraska-Omaha
13. New Hampshire
14. Colorado College
15. RPI
16. Air Force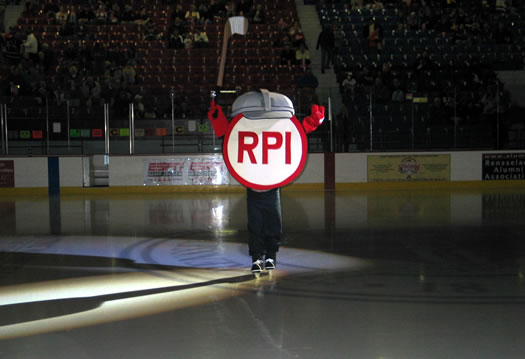 Dartmouth, BU, Maine, and Minnesota just missed. For the final PWR
click here
.
So, we have three ECAC teams in the tourney which is awesome! Even though I don't like to say it... Congrats RPI. Represent the Capital District well!
We will find out tomorrow where each team plays. Make sure to watch the selection show at 11:30am on ESPN2. USCHO's Jayson Moy predicts the tournament field to look like this (
link
):
Bridgeport
Yale vs. Air Force
Union vs. Minnesota-Duluth
Manchester
Miami vs. New Hampshire
Merrimack vs. Notre Dame
Green Bay
North Dakota vs. RPI
Denver vs. Western Michigan
St. Louis
Boston College vs. Colorado College
Michigan vs. Nebraska-Omaha
I'd bet that Moy is right and this is what the tournament looks like. As a Union fan, I'd be very happy with this. Every team is you're going to play is tough, but if I had to choose a #1 seed to play (that is if we win the first game, which will be tough) it would be Yale since we're familiar with them. You never know what can happen in the NCAA Tournament. I mean, RIT went to the Frozen Four last year and this year they're not even in the tourney.
"ANYTIME, ANYPLACE, ANYHOW"